Contact us for more information about our Beginner camps or to register, click here.
Here is the news from the 2019 Regional Championships in Hartford that 89 of our dancers attended. We are SO proud of all our amazing dancers who took the stage with great confidence and skill! Congratulations to each and every dancer who represented the Murray Academy!
We are especially proud to have qualified 20 girls to dance at the World Championships in Dublin next April.  Of our  56 soloists who competed, we recalled 79%, had 43% in top 10, and had 36% qualify for Dublin—amazing!  And of our 32 traditional set dancers, we had 72% receive an award, 25% were in the top 5, and 41% in the top 10.  For ceili teams, we had 8 teams in the top 5 and had a 73% recall rate. All the results represent between a 2 and 21% improvement over last year.  Way to go team Murray! So very proud!!  
ABOUT THE MURRAY ACADEMY
Our goal is to realize your child's full potential, and to provide them with a wonderful and memorable experience.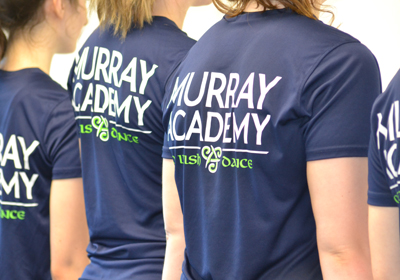 CLASSES & REGISTRATION
The skills taught in Irish dance prove to be invaluable many years later for so many involved.
NEWS & RESULTS
Whether it is for sport, exercise, or family tradition, our Murray dancers just love to move their feet!